Survey shows voters would think better of councillors who support housebuilding in their areas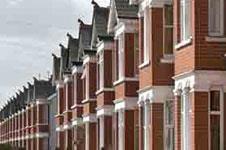 London politicians are more inclined to be Nimbys than the constituents they represent, according to research published by London First and Turner & Townsend.
The consultants' report found a third of London councillors thought they would receive less support if they supported housebuilding in their area, but only one in six constituents said they would think negatively of their councillor for supporting building more homes.
In fact 41% of public respondents said they would look on a politician more positively if they were to back more housing, while 32% said it would make no difference.
Baroness Jo Valentine, chief executive of London First, said the survey should give politicians the "confidence to tackle London's housing problem".
London councillors cited a lack of land as the number one barrier to development, but Jon White, UK managing director of Turner & Townsend, said the problem was more "nuanced" and the problem was a "lack of serviceable land and supporting social infrastructure that restricts development".
The survey, conducted by pollsters YouGov, also found that 41% of London workers were considering leaving the city due to difficulties with paying rent or mortgages.
This threat is echoed by businesses, with three-quarters of those polled warning London's housing supply and costs are "a significant risk to the capital's economic growth".
Two out of five (38%) businesses say they are concerned about the impact that London's housing supply and costs are having on their ability to recruit and retain staff.