Building Engineering Services Association says Lord Adonis should help lead change in the industry rather than criticise it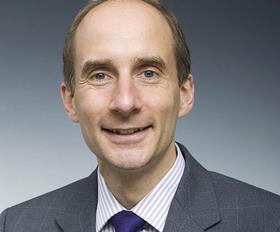 Lord Adonis, chair of the National Infrastructure Commission (NIC), has a "dangerous lack of understanding" of the construction sector, the Building Engineering Services Association (BESA) has said.
The industry body accused the former transport secretary of being "ill informed" and called on him to "help lead the change agenda rather than simply criticise from the sidelines."
The attack was prompted by recent comments by Lord Adonis in which he described the profit margins of construction companies as "indefensible" and described how contractors are making a "very good return from the public purse."
BESA condemned Lord Adonis for making what it called "dangerous and truly inappropriate" remarks, "given that paper thin margins lead to a cyclical lack of growth and investment in skills, R&D, innovation and consolidation within the context of a fourth industrial revolution."
It added: "Squeezing the price to an unsustainable level also places pressure on procurement systems at the cost of integrity and safety as we suspect we saw in the recent Grenfell tragedy."
The NIC chairman should "serve as a catalyst for change" instead of finding fault with contractors, according to the trade organisation.
BESA asserted that, for his work as a "promoter of HS2", Lord Adonis had received "a £950 per day/ £4750 per week profit margin."
It also detailed the extent of the peer's various roles in a thinly veiled attack on the politician's income. "As someone with five non-executive directorships, three trustee positions, two national chairmanships, two board memberships, a directorship, a paid consultancy role and paid public speaking engagements, he can certainly tell our industry a thing or two about margins – or perhaps how to maintain profitable revenue streams!"
Rob Driscoll BESA, director of legal & commercial, said: "Lord Adonis' words are not only insensitive and detached from reality, but display a dangerous lack of understanding that some political elites have when it comes to a keystone and vital enabler of the UK economy."
While standing by his recent comments, Lord Adonis did not want to enter into a war of words.
He told Building: "I'm not going to respond, I've nothing else to say."