Eric Pickles appoints National Housing Federation chair to review existing guidance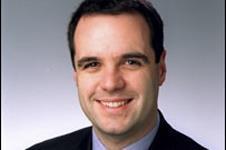 Communities secretary Eric Pickles has appointed Liberal Democrat peer Lord Taylor of Goss Moor to run a root and branch review of the planning guidance which will support the National Planning Policy Framework.
The review of planning guidance has been promised by the Department for Communities and Local Government ever since the NPPF was published in March this year.
Lord Taylor will lead a small group that will include Andrew Whitaker, the planning director of the Home Builders' Federation (HBF), who confirmed his involvement today at the annual Housing Market Intelligence conference in London today.
Whitaker said the government was due to formally confirm the review in the next couple of days, and that one of the key issues it would address was what evidence base was required for local authorities to produce local housing output targets.
"I think the Taylor review is likely to say we'll need guidance on how local authorities can produce those housing numbers," he said.
Lord Taylor, also known as Matthew Taylor, ran a review of rural housing for former prime minister Gordon Brown, and is currently chair of the National Housing Federation and an advocate of the construction of new settlements.
Current planning guidance is thought to run to in excess of 6,000 pages of documents. The decision to have an external process to help produce the guidance is reminiscent of the way the government drew up the NPPF, with a draft document produced by a four-strong team of professional planners and environmental campaigners.
However, in this case the review is thought likely to produce a set of recommendations for issues the guidance needs to address, with the drafting ultimately done internally by officials at the communities department.