Consultation on plan to create 10 ports will run until May
Government plans to create 10 freeports across the UK could ramp up investment in local infrastructure and construction activity, according to supporters of the controversial proposals.
Freeports, which can be located inland as well as in coastal areas, are an attractive economic proposition as goods brought into them do not attract tariffs until they leave and enter the domestic market.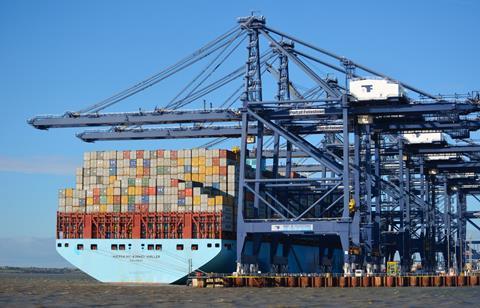 No duty is payable if goods are re-exported, and when raw materials are imported and processed into a final good, duties are only paid on that final good.
Launching a 10-week consultation today, the government said the new facilities would attract new businesses, jobs and investment to towns and cities up and down the country.
While critics argue freeports would encourage tax dodging, Jason Millett, chief executive of consultancy at Mace, said their introduction could be transformative for a post-Brexit UK economy.
"We already know there will be a number of towns and cities across the UK that will be eyeing these proposals carefully. For any location that is chosen, becoming a freeport will unlock growth and attract substantial inward investment.
"Our own research showed that the country could achieve the most significant economic boost by 'supercharging' freeports by combining them with enterprise zones."
Last December, prime minister Boris Johnson made the establishment of freeports a key plank of the Conservative's general election campaign. He hopes to have them up and running sometime next year, after the UK fully leaves the EU.
Communities secretary Robert Jenrick said the investment and regeneration that would result from the creation of freeports would deliver high-skilled jobs and new homes, although he did not put a figure on how many the 10 schemes would create.