'Instead of modern industry, we keep showing dirty boots and mud,' Mark Reynolds tells CLC event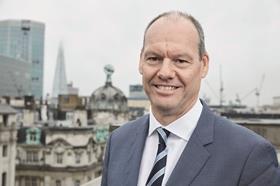 Mace boss Mark Reynolds has called out construction industry leaders for failing to fix the sector's image to boost recruitment.
Speaking at a Construction Leadership Council event about the sector deal last week, Reynolds, who heads up the council's skills work stream, said the industry was failing to show itself in a good light.
He said: "If you want to promote an industry that says we are a diverse, modern industry the last thing we should do is show a load of people in dirty boots, covered in mud, in hard hats, in winter conditions, on an unsafe site. What do we do? We do that.
"Do we ever sit back and hold ourselves to account when we make those stupid mistakes? No, we don't.
"What we need to do, as an industry is sit there and go 'I'm calling you out here, you've made a mistake here' and progressively we'll start to get that right."
Reynolds cited the recent British Construction Industry Awards as an example of the industry failing to promote diversity.
He said 80% of the industry had done an "appalling" job of promoting diversity at the event which attracted hundreds of attendees.
Reynolds (pictured) said: "The issue really is around do we as leaders have this as our consciousness? And the fact is we [Mace] took two tables and someone in our marketing team, which is 75% women, thought it was okay to put one woman on two tables.
"We talk about all these things but we as leaders allow these things to happen. We as leaders allow people to set up conferences, dinners, awards and allow it to happen."