Chief executive Mark Reynolds said debate about modernising industry has 'stagnated'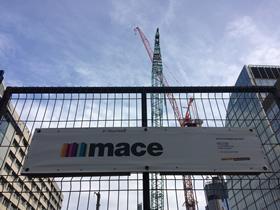 Mace has called on the government to commit to a guaranteed annual capital spend on construction and to create construction manufacturing zones to "transform the geography" of the industry.
In a new report the firm said productivity gains through better design and construction of workplaces could save two hours per week for teachers and nurses – saving a combined £75m per year.
But Mace chief executive Mark Reynold said much of the debate about modernisation has "stagnated," adding: "As we move to a new era of 'Construction to Production,' the whole industry will need to adopt a product development mindset."
The report suggested creating construction, engineering and manufacturing enterprise zones across the UK "would accelerate regional development capability," while "increasing R&D tax credits from 12% to 20% should be considered as an incentive to innovate."
Mace added that the government and local authorities should earmark underused urban spaces for "pop-up consolidation centres" to support the initiative.
And, for firms to have the certainty to invest and innovate, the report also said the "government needs to set out a guaranteed annual capital spend that will survive changes in government."
It added that the pipeline "must be…of a scale and a value that guarantees a return after the cost and risk of developing a solution."