Moves part of ongoing reshuffle at group
Mace has appointed new managing directors to its consultancy business as part of the ongoing wider rejig at the group.
This has seen former chief executive Steve Pycroft made group chairman and Mark Holmes swap his role at the firm's consultancy business to become his deputy.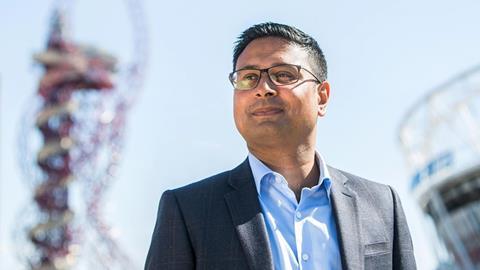 Holmes, who joined Mace in 1992 and has a 10.5% stake in the firm, previously oversaw part of Mace's consulting business where he was responsible for its property operations which includes clients such as supermarket giant Sainsbury's and high street bank Barclays.
But he has now moved to the newly created role with Jason Millett, who split running of the consulting arm with Holmes, becoming chief executive of the entire division.
Millett's promotion was announced last September along with chief executive positions for Gareth Lewis at the construction arm, David Grover at the firm's developments business and Ross Abbate at Mace Macro – the firm's FM business.
Millett has appointed two new managing directors – Davendra Dabasia as international managing director and Daniel Easthope as managing director for property in the UK and Europe.
Dabasisa (pictured) joined Mace from London 2012, where he was responsible for several venues at the scheme including the basketball arena, eight years ago while Easthope joined from Carillion nearly two years ago where he was in charge pf the bust contractor's corporate and regions business.
Mace has also bumped up a number of other people including Zoe Madams, the new lead for PMO services, Isabel McAlister for responsible business, Steve Mason, who leads cost consultancy, Mike Shaw, the lead for technical services, and David Rumsey, who will run project and programme management.
Andy Sharples head up a newly combined energy, utilities and defence business while Carl Dainter has been appointed to lead a new global aviation business.
A new group chief financial officer Richard Bienfait joined Mace at the end of last month. Bienfait, who was higher education developer University Partnerships Programme's chief executive, has replaced former group finance director Dennis Hone who retired at the end of last year.