Mace boss Stephen Pycroft tells Building Live his firm is 'well on track' to meet target by 2020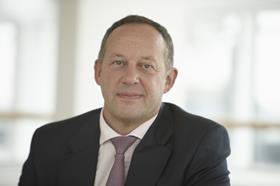 Construction firm Mace is restructuring its internal operations following a review conducted with EY as it pursues its £2bn turnover target.
Speaking at the Building Live conference in London last week, Mace executive chairman Stephen Pycroft said the firm will turn over £1.75bn in the 2015 calendar year, a 17% rise on 2014, and was "well on track" to hit £2bn turnover in 2020.
Pycroft said that the firm had been involved in a nine-month programme with the help of EY called Simply Better, after which it had decided individual Mace businesses, such as construction or consultancy, should not have their own profit and loss accounts. In addition, Pycroft said he had decided to scrap all internal charging between Mace business units in order to slim down internal processes.
Pycroft said: "Having internal businesses does cause internal conflict at times, especially […] if you set up businesses within companies that then can charge other parts of the business and try and make a profit. And […] this year [we've said] let's forget all this internal charging, let's get back to some basics."
Mace are about four out of 10 at the moment. Luckily a lot of our rivals are at three

Stephen Pycroft, Mace
The changes, which will not affect the firm's outward facing brands, come after a review of the business, conducted despite it being the second fastest growing major contractor in the industry in the past eight years, with Pycroft insistent the firm still needs to improve. He said:"Mace are about four out of 10 at the moment; there's lots of room for improvement, lots of ways we could be delivering projects better. Luckily enough a lot of our competition are at three or four as well."
Pycroft defended Mace's approach to its suppliers, saying the firm was "softer than some" while being demanding, as well as defending its controversial Mace Business School, to which suppliers pay fees to be part of Mace's supply chain. "There's one thing in this industry we don't do, is train our people. So we set up this academy to try and train our suppliers. If people don't want to be members of the Mace Business School, then don't be."
A spokesperson for Mace said the structure had been "simplified in some areas to ensure we have clear accountability and responsibility for decision making," and was accompanied by a "significant investment in our IT infrastructure […] to maximise operating efficiency."