Contractor says it expects inflation to go through 10% barrier later this year
Mace has said it is paying some of its smaller subcontractors every couple of weeks to help them get through the squeeze on cashflows.
Last month Sir Robert McAlpine said it had moved some of its supply chain onto weekly payments so concerned is it by the threat of subcontractors being unable to ride out rocketing labour and materials costs.
Mace has now said it has also moved some of its suppliers onto shorter payment times, making fortnightly payments, instead of waiting 29 days – the average time it takes to settle its bills.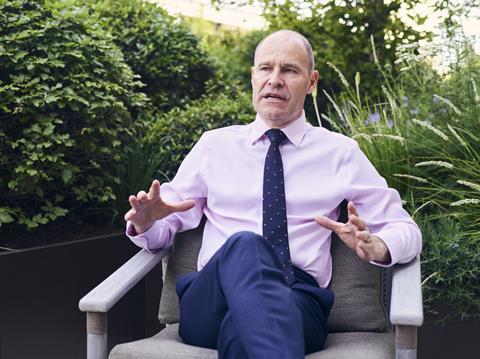 The firm's construction chief executive Gareth Lewis said: "Cash is so important for smaller suppliers, we've got to keep them moving. They pay their labour weekly and they need the cash regularly. We're only as good as the quality of our supply chain and how they deliver for us. You have to look after them or they will go somewhere else."
Lewis said he believed inflation would continue to rise in the coming months.
"There's more to come between now and the autumn, it's going to be with us for the next six to 12 months," he added. "In the short term, it will get worse and we'll see [inflation at] 10%."
And he added that clients were having different attitudes when it came to negotiating a revision of costs on deals already signed.
"Some clients will say no, some will say 'maybe, put a case forward' and others will say 'how can we help?'. It's not in clients' interests for us to do badly, it's not in our interest for the supply chain to do badly. This is a team game and if we can all work together, take a bit of pain on the way then we'll get through it."
McAlpine chief executive Paul Hamer previously told Building the firm had never had to resort to weekly payments during his five years at the business.
He said: "The supply chain is our number one concern at the moment. Over the next six months we'll be paying very particular attention to the state of the supply chain. We've got to be very careful and we need to help each other."
Last week, T&T said it expected inflation in London to run at 9.5% this year while Aecom has said that its worst-case scenario for inflation in the capital this year was 12%.