Rydon's bid alleged to have been £212k too low because of an 'adding-up error'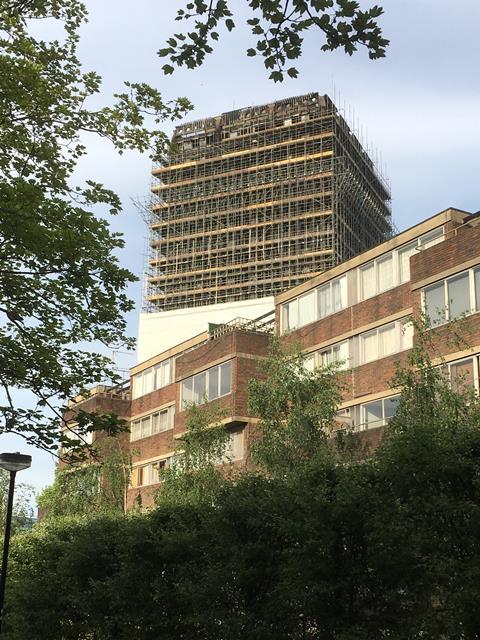 Grenfell main contractor Rydon has been accused of keeping its client in the dark so it could recover £212,000 after accidentally underbidding the job because of an "adding-up error".
The Grenfell inquiry heard that Rydon's successful bid was £212,000 too low because of a mistake by one of its estimators.
At the same time the client, Kensington & Chelsea Tenant Management Organisation (KCTMO), needed to make £800,000 of savings itself as its original proposed contractor, Leadbitter, had priced the work at £11.278m which was £1.6m over its budget.
This state of affairs placed Rydon under double pressure to save £1m, inquiry barrister Richard Millett suggested yesterday.
"If you add £212,000 as a tender error to that [the TMO's requested £800,000 saving] it gives you £1.012m as a deficit before you even start doesn't it?" he said. "You are under water. You have got to find over £1m of value engineering in order to both satisfy your client and to maintain your profit level."
Simon Lawrence, Rydon's contract manager on Grenfell, responded: "I suppose if you phrase it that way then yes we had."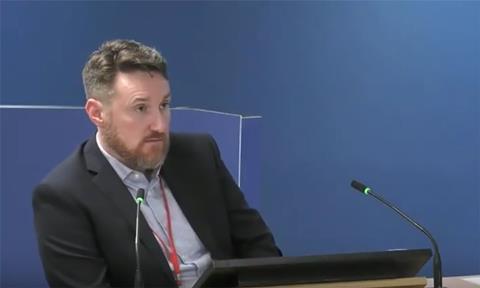 He agreed with Millett that this was "a bit of a challenge". Millett added: "Put it this way: £1m is more than 10% of your tender figure."
The inquiry heard that value engineering (VE) discussions focused on alternative cladding options as this was where the greatest savings could be made.
Rydon told its client that substituting the first-choice zinc cassette system for face-fixed aluminium cladding would have saved £376,175.
But, the inquiry heard, the figure for the same option quoted to Rydon by its subcontractor Harley Facades four days earlier was £576,973.
Lawrence was asked: "Can you account for the fact that in each case the savings presented to the TMO by Rydon were for much less than the saving Harley were presenting to you?"
Lawrence replied: "I would suggest by that … Rydon took some of the saving for themselves."
Asked why the savings were not passed on in full to the TMO, Lawrence said: "I would assume it went against risk or additional profit."
Lawrence agreed he understood it was a priority for the TMO "to achieve the refurbishment of Grenfell Tower at the lowest cost possible". Given this, Millett suggested it was Rydon's responsibility to alert the TMO that Harley was advising "far greater savings could be made than you were letting on". Lawrence said that was a question for others at Rydon.
Millett asked: "Was the plan in Rydon to keep the TMO in the dark about the real extent of the savings on the ACM panels and then pocket the difference to make up the shortfall caused by Frank Smith's £212,000 estimating error?"
Lawrence said: "That could be the reason for it."
Lawrence agreed Rydon had "materially understated the extent of savings" but said he was just passing on the figures Rydon wanted him to pass on.
Earlier in the day the inquiry heard that before awarding the tender the TMO contacted Rydon directors Jeff Henton and Steve Blake to tell them that the firm was "best-placed" to win the Ojeu process and asking them to meet to discuss VE options. A few hours after that meeting Rydon was announced as the preferred bidder, the inquiry was told.
Millett asked Lawrence: "Is it fair to say Rydon, having been told it was in first place for the contract, didn't want to endanger its pole position by issuing any correction in the price to the TMO?" Lawrence said that was a question for Blake.
Millett read out a series of internal Rydon emails in which the £212,000 error by estimator Frank Smith was spotted by a colleague who said he forgot to include provisional sums. Lawrence called it an "adding-up error".
Fellow Rydon estimator Katie Bachellier flagged the "Frank-ism" to Blake, Rydon's refurbishment director, who described it as "disappointing but not unexpected. Hopefully there will be something to compensate." He added: "When we complete the value engineering exercise we will reissue accordingly."
Bachellier replied: "I think we will recover this from Harleys by taking the timber window reveals out of their package but that will mean we have to work a little bit harder at finding significant VE savings."
The inquiry into the events leading up to the deaths of 72 people in the June 2017 fire is expected to continue for 18 months.