CIOB report reveals positive legacy of coronavirus in industry
The coronavirus pandemic has caused a "shift in business" practices with the majority of contractors saying they are being paid more promptly than before the crisis.
That's according to a report from the Chartered Institute of Building which highlights the positive legacies of the pandemic in the construction industry, improving long standing issues such as collaboration and communication between contractors and clients and worker wellbeing.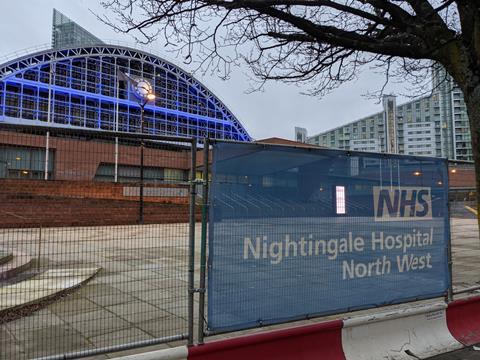 More than half of 1,400 small and medium sized construction companies surveyed by the body say they now receive payments in 40 days or less, with 52% saying they have seen an improvement since the pandemic.
A 2017 Federation of Master Builders survey showed that fewer than a third of SMEs in the industry were paid within 30 days and that almost a quarter had to wait more than four months for payment.
Daisie Rees-Evans, policy and public affairs officer at CIOB, said there had been "a shift in business practices" since the pandemic, with "large improvements in supply-chain collaboration, access to hygiene facilities and provision for worker wellbeing".
The CIOB report cites the construction of Nightingale hospitals as an example of how flexible working, along with improved collaboration and communication on a huge scale, could result in extremely rapid completion.
Despite the improvements in payment times, the CIOB research highlighted that further improving payment terms to less than 30 days was still a priority for the majority of SMEs.
Paul Singh, commercial director at consultancy EEDN, said he had seen "greater proactivity when it comes to invoicing and payments" but added that "there is undoubtedly still a lot of work to be done".