Lagan Group-owned business replaces MD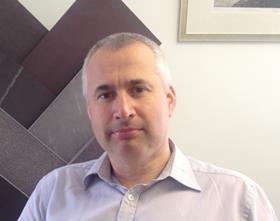 Lagan Group-owned Welsh Slate has appointed a new managing director.
Mark Hodgkinson (pictured) takes on the role at the North Wales-based company after 11 years as production director and before that as the firm's business development manager. He replaces Chris Allwood who had been in the post for six years.
Welsh Slate is part of Lagan Group, which bought the former Alfred McAlpine business back in December 2007 for £31m.
The business swapped owners after Carillion agreed a £572m takeover of Alfred McAlpine that month.
According to its last set of accounts for the year to December 2016, Welsh Slate, which is based at Penrhyn Quarry, near Bangor, employed just under 200 people and reported a pre-tax profit of £2.2m on revenue of £21m.
Lagan Group is one of Northern Ireland's largest private companies, employing more than 1,000 people with an annual turnover of more than £350m.
In February the business, which is separate to Lagan Construction Group that last month put four of its businesses into administration, said it had received an offer to buy parts of the business from materials firm Breedon.