Firm's UK construction business hikes revenue and profiit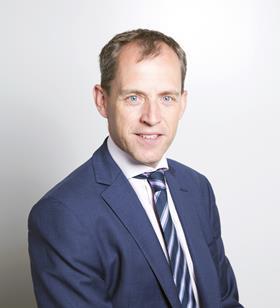 Lendlease said its construction business bust the 4% margin barrier in the last year after hiking revenue a third.
The firm, which unveiled its group year-end results yesterday, said margins at its biggest business in Europe were now 4.3% EBITDA – from 3.3% a year earlier.
It said the rise was down to increased construction management contracts at the division, now headed by Simon Gorski (pictured), which saw turnover jump 34% to £518m in the year to June.
All of its construction work came from UK with the division accounting for two-thirds of revenue at its Europe business which is split between the UK and two urban regeneration projects in Milan – the Milan Innovation District and Milano Santa Guilia.
Construction's profit after tax was up from £11m to £17m.
The firm usually splits its construction business 60:40 between internal schemes for its development arm and external contracts such as its work at King's Cross for Google depending on which one is greater.
Its development arm, which includes its jobs at Elephant Park at Elephant & Castle in south London and High Road West in Tottenham, had revenue of £299m and an after tax profit of £15m.
Income from Europe was up 61% to £824m with more than 90% of this figure coming from the UK. But overall profit at the business was down to £37m after tax from £76m last time.