Prisk says he has been asked to step down from role as housing minister to make way for 'younger generation'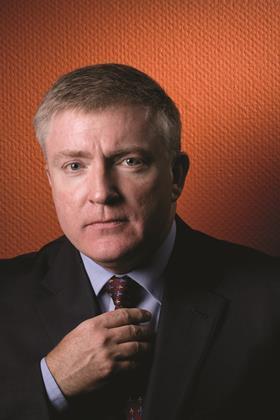 Mark Prisk has been sacked from his role as housing minister, as part of a ministerial reshuffle.
Prisk confirmed on Twitter that he had been asked to step down from his post.
He tweeted: "Been asked to step aside from Housing for a younger generation. Disappointing but it's been a great eleven years on frontbencher [sic]."
Prisk took on the role of housing minister from Grant Shapps just 12 months ago.
It is not clear yet who will replace him at the Department for Communities and Local Government (DCLG).
Meanwhile, Labour MP Emma Reynolds has been promoted from shadow Europe minister to shadow housing minister. She replaces Jack Dromey in the role and will attend the shadow cabinet.
A spokesperson for the Home Builders Federation said Prisk was highly regarded in the housing industry. "He sat down and got on with the job, and he was someone we worked very closely and well with, and in his time we've seen some very positive policies come through," he said.
"It's sad to see him go but obviously we'll work with whoever comes in next."
National Housing Federation chief executive David Orr said: "Prisk is a rational and thoughtful man who as housing minister was doing his best in a difficult economic climate.
"Always willing to listen to housing associations around the country, he understood the problems we were trying to solve.
"One of his strengths was that he focused on working discreetly with housing associations to try and help the country find its way out of its crippling housing crisis.
"Whoever takes his place must have a similar drive and look to maintain the good relationships he made in the sector."
The move comes as building regulations minister Don Foster was moved from his post at DCLG to become Liberal Democrat chief whip.
In other reshuffle news, Treasury minister Greg Clark will replace Chloe Smith as Cabinet Office minister with responsibility for construction.
Greg Clark was previously planning minister in DCLG and oversaw the development of the government's planning reforms.
Smith had been the minister with responsibility for construction within the Cabinet Office, with her remit including BIM and procurement.
Her role will now be taken by Clark.
Simon Rawlinson, head of strategic research at EC Harris said: "Mark Prisk was a very effective minister with a good grasp of the industry, to have lost him completely from government is to be regretted.
"Losing Chloe Smith and Mark Prisk in the same reshuffle is disappointing for the construction industry as the last thing the industry needs as recovery takes shape is either a delay in existing initiatives, or a change in direction prior to the election, for example the government's mandate on BIM."