British Property Federation calls on government to act quickly to reduce Brexit uncertainty
The British Property Federation has called on the government to boost business confidence in real estate in the wake of the uncertainty surrounding the UK's Brexit deal.

The British Property Federation (BPF), which represents many of the large commercial developers, says the real estate sector is "faced with an environment that is extremely fragile and uncertain" and that government needs to remove barriers to growth.
The comments come after the government this week lost its Supreme Court appeal against giving Parliament a vote on triggering Article 50, leaving it with a race against time to get MPs and peers' backing before its deadline of March.

Speaking at a BPF event this week, Melanie Leech, BPF chief executive, said: "Our sector relies on long term decision making. Decisions that are made today will mean that in 10 years time we have created a successful post Brexit economy, so it's critical that we maintain confidence now".

The risk to investor confidence is the first point in the BPF's "Brexit manifesto", which also highlights the need for competitive tax policies, investing in infrastructure, attracting global talent and tackling the housing crisis.

At the launch of the manifesto this week the BPF said all the points had been priorities before the EU referendum but that the vote to leave puts many of them at risk "if we don't get Brexit right".

Rob Noel, Land Securities chief executive and BPF committee member, said speculative development has fallen dramatically since the Brexit vote.

He said: "We are now not starting speculative development because our customer […] doesn't know what the trading environment is in the UK and its propensity to make decisions is limited and therefore demand is taken out of the equation, […] so we won't allocate capital into that market.

"The reason we are saying [this] to government is because our whole market, which makes up 6% of GDP, depends on a healthy demand. If we don't have that we won't build."

Many of the developers at BPF event did not think a "hard" Brexit, whereby the UK leaves the single market and customs union, would inevitably have negative consequences.

They welcomed Theresa May's announcement last week that she does not intend to be part of the single market as providing clarity on the issue but warned that a drawn out transitional arrangement could be damaging.

Land Securities' Noel said: "If a hard Brexit is inevitable then don't procrastinate […], because it is procrastination and the extension of negotiation timetables that lengthens and broadens a period of uncertainty which erodes market confidence."

On the question of improving skills in the construction industry, David Atkins, Hammerson chief executive, said the apprenticeship levy, due to come into force in April, was perceived by companies as a tax. He said: "If the government is serious about employing younger people then make it a tax break on employing apprentices."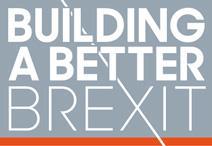 Take part in our Brexit survey
Building launched its Building a Better Brexit campaign at the start of the year. This initiative aims to secure a better deal for the construction industry from Brexit. For this to happen we need you, the reader, to voice your concerns and tell us exactly what you want from a Brexit deal to enable your business and the wider industry to thrive once we are no longer part of the EU.