Around 1,000 staff put on government job retention scheme
Sir Robert McAlpine has furloughed around 1,000 employees and introduced pay cuts for the remainder.
The firm's sites up and down the country, including its jobs at 21 Moorfields in the City of London and the One Centenary Way scheme at Argent's Paradise development in Birmingham, have ground to a halt because of the coronavirus pandemic.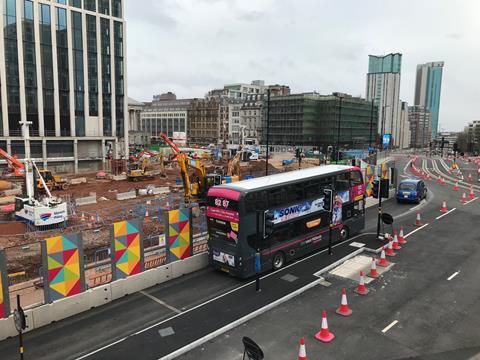 The firm said the number furloughed is equal to 50% of its staff and chief executive Paul Hamer added: "Based on the reduced turnover available we have taken the difficult decision to furlough employees who cannot be successfully deployed.
"To take this action was difficult but it is the best avenue through which we can protect our people and their jobs in the long term."
Hamer said those staff which hadn't been furloughed had been asked to take a pay cut of 20% with that figure jumping to 40% for the firm's executive board and senior leadership team.
He added: "We hope for the swift resolution of covid-19, then we will see our sites reopen and our people and business fully operational again."
The firm has been helping build some of the emergency hospitals planned to deal with the coronavirus outbreak but declined to say which ones.
It has also donated PPE and constructed and donated temporary shower and changing units for NHS staff.
The government's furlough initiative, announced last month by chancellor Rishi Sunak, allows impacted employees to receive up to 80% of their salaries up to a cap of £2,500 per month.