Contractor has teamed up with property entrepreneur to build space across South-east England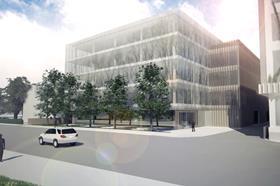 Sir Robert McAlpine and property entrepreneur John Baker, the man behind the facelift of Mayfair's Burlington Arcade, have been given planning for the next phase of a £2bn plan to develop new office space across the South East.
The contractor is to build out 2.2 million sq ft of new office space for Baker's new business called The Commercial Parks Group, starting with a 500,000 sq ft new business hub, which is 10 minutes from Gatwick Airport.
Planning approval has already been given for a 110,000 sq ft office scheme at this site known as Gatwick Park and now the team has been given the green light to redevelop an office building called BCL House which will provide 60,000sq ft of office space.
Baker is also looking at creating similar schemes in Bromley, Kent, and Haywards Heath in Sussex. All three schemes are being designed by Urban Infill Architects.
He said the towns had been handpicked because more people wanted to live and work there rather than having to travel into London. "Talented professionals increasingly want to live and work in areas that offer more flexibility and affordability. These three locations will cater to this whilst attracting interest from international office occupiers," he added.