Architect to extend and repair fire-damaged south London mosque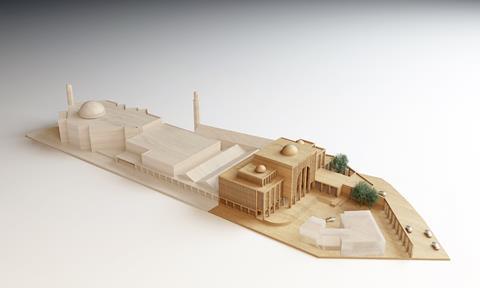 John McAslan & Partners has been commissioned to develop proposals for the largest mosque in western Europe, the Baitul Futuh Mosque, in Morden, south London.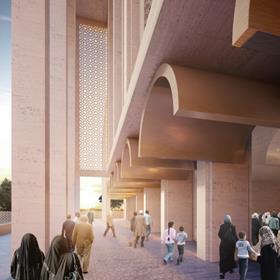 The architect will reinstate fire-damaged elements of the building and construct a new wing and a new street-facing façade. The expansion will solidify its claim to being the largest mosque in western Europe.
The mosque, which is used by the Ahmadiyya Muslim community, was damaged significantly by a fire in 2015 which destroyed function halls, offices, residences and other support areas.
The fire burnt 50% of the ground floor as well as some areas of the first floor. 70 firefighters and 10 fire engines were needed to bring the fire under control.
Rafiq Hayat, national president of the Ahmadiyya Muslim Community UK, said the proposed design "reflects [McAslan's] high standard of creativity and expertise".