Exclusive: Social housing contractor paying a third of subcontractors by Barclaycard to speed up payment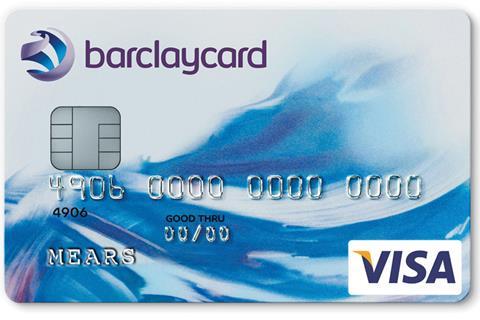 Mears is paying around a third of its subcontractors by credit card in an effort to improve payment down through its supply chain.
The £680m-turnover social housing contractor said it had been rolling out the credit card payment system, called Mears Payable, in order to speed up payments to its subcontractors.
Mears' suppliers will be expected to pay the credit card charge in return for quicker payments.
It is the first main contractor known to make widespread use of its credit card to pay subcontractors, although Building understands at least one other main contractor is considering the approach.
Credit cards are commonly used for business-to-business payments in other industries, but have seldom been used in construction.
Mears' move comes amid increasing concern about payment practices in the industry, with subcontractors raising late payments as a key issue, and Carillion recently extending its payment terms to 120 days under a new reverse-factoring payment system. It also comes amid mounting concern over cash flow in the sector, with main contractors, including Kier, saying they are under pressure from public sector clients to pay suppliers more promptly.
The Mears Payable system, which is made through Barclaycard, requires subcontractors to set themselves up as a merchant in the Visa credit card system so they can take credit card payments.
Subcontractors will have to pay an interchange fee on all payments received. The interchange fee varies depending on what credit card processing provider they use, but the underlying rate charged by Visa on business cards is between 1.3% and 1.7%. However, subcontractors receive payment within 10 days of their invoice being accepted under the system.
Andrew Smith, finance director at Mears, said the system was "entirely voluntary" and some subcontractors that did work for private homeowners already had facilities to take credit card payments in place.
He said: "Some subcontractors are struggling to get credit. It has become more difficult for people to obtain and we looked for a solution to give them early funding."
He said the system had been "well received" and that about a third of Mears' subcontractors had signed up since it was introduced a year ago. Smith said Mears' current standard payment term was 30 days after the end of the month in which an invoice is received.
He said Mears gained no advantage as it had to pay its credit card bill within 28 days and that the motivation for the payment system was to create "a happy supply chain". Smith said that other firms had asked him how they might also start paying by credit card.]
Suzannah Nichol, chief executive of the National Specialist Contractors' Council, said the move seemed positive in principle.
She said: "I think if business-to-business transactions across the UK are carried out via credit card there's no reason why construction should be any different."
However, she added that subcontractors did need to be confident that the invoice approval process would be swift to ensure that the payment process delivered the speed it promised and that costs involved were not "excessive".
However, Rudi Klein, chief executive of the Specialist Engineering Contractors' Group, said the system may make it difficult for subcontractors to challenge any deductions made from invoices paid. He added that the system was also overly complex. "How anyone can understand it is beyond me," he added.