Social housing specialist posts improved results and warns rivals hold "unsustainable" contracts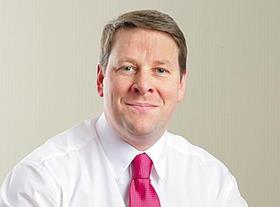 Social housing specialist Mears Group has posted a 36% jump in pre-tax profit to £29.7m for 2014, up from £21.7m the previous year, the company has said.
Revenue was down at £838.7m from £865.6m, but the operating margin in its social housing work increased to 4.8% from 4.5%, which Mears said was driven primarily by improving margins generated from the former Morrison business, which it bought in November 2012.
Mears also said it had won new contracts worth more than £300m, split between £170m in social housing and £130m in its care homes business.
The company argued its acquisition last October of housing management specialist Omega will help it win work in the sector by enabling it to package up these services with its existing construction and maintenance offer.
Mears' order book at stood at £3.3bn, against £3.8bn at the end of 2013, but the company said it had a "solid pipeline of new opportunities".
Chief executive David Miles warned that some of Mears' rivals hold unsustainable housing maintenance contracts.
Miles said: "We have become more aware this year of a material number of contracts held by competitors that are unsustainable either in terms of service delivery, financial viability or both.
"We are confident that, over the next 18 months, our patience will be rewarded and our differentiated model vindicated, as these contracts reach breaking point."
Commenting on market opportunities for Mears, Miles said: "I believe the opportunities for us in social housing remain very strong as our clients seek broader solutions to their increasingly complex housing challenges.
"Our core maintenance business is performing well and I believe we can deliver solid growth in that area through providing 'more of the same'.
"We have been focused over the last twelve months on providing a broader housing offering to our customers, mirroring our clients' changing needs. For instance, our investment in housing management and our development of new forms of partnering arrangements are key highlights."
Miles said the care business continued to see "a positive move in the structure of tendered opportunities with new contracts being awarded to fewer providers but with increasing contract lengths".
He added: "We are confident that further opportunities in care will grow from health and social care outsourcing and the implementation of new localised commissioning models."