Social housing firm eyes housing managment work as well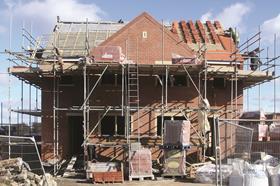 Mears Group has moved into new build work, picking up its first couple of contracts from council clients.
The social housing firm, which has previously specialised in repair and maintenance, revealed in its half-year results that it will build 29 affordable rented homes under a £5.6m contract for Welwyn and Hatfield council, and 80 affordable homes around Milton Keynes under an £11m contract.
The news followed a 13.6% drop in the company's pre-tax profit to £12.7m, down from £14.7m the previous year. Turnover grew 8% to £466m for the six months ending 30 June 2016, up from £430m.
The firm said the drop in profit was down to the high number of new contract mobilisations in its housing division and lower margins in its care business, which it said is still a challenging sector.
Mears added that its earlier decision to exit unsustainable care contracts would have one-off costs that would impact on the firm's full year results.
The firm has also moved into housing managment and chief executive David Miles said: "We have positioned ourselves to provide a broader service offering in housing to a market where we are seeing an increasing blurring of the boundaries around social, affordable and private rented housing. Our early move into housing management makes us ideally placed to benefit from a healthy and wider pipeline of opportunities. "