Civil servant who led review into the institution named as interim senior independent governor
The civil servant who led the review of the RICS following a governance scandal has been appointed to a position at the organisation.
Michael Bichard has been named as the RICS' interim senior independent governor, a new role which he proposed as part of his independent review published in June.
Bichard will start the job immediately and stay in post until 31 December 2023, when a new appointment process will begin.
The responsibilities of the senior independent governor include scrutinising the actions of the RICS' governing council and committees.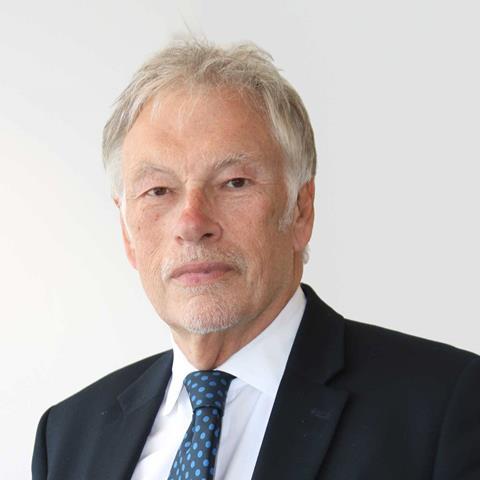 The institution said the appointment will allow Bichard to oversee the timely implementation of his recommendations and provide certainty to RICS members that the reforms are being carried out.
Interim governing council chair Nick Maclean said: "Our members were rightly impressed with Lord Bichard's review and his passion for our profession.
"As we move to implement his recommendations at pace, we see no one better placed to work with us in the interim to ensure the actions follow our member feedback and sentiment, as Lord Bichard received this directly, or to hold the board to account in setting the strategy of the organisation to meet the challenges of the future."
The role is intended to bring in board experience and understanding of corporate governance from other sectors. Bichard has said the holder of the role should be allowed to "ask whatever they want", including flagging issues which need to be covered or policies which are failing.
It is part of a wider senior roles shake-up at the RICS which will see the roles of president and chair of the governing council merged, and the chief executive rebranded as director general.
The RICS also said it has merged the committees for nominations and remunerations into a single committee, another of Bichard's recommendations.
The new nominations and remunerations committee will be co-chaired by the former boards' chairs Harriet Kemp and Desmond Hudson until early 2023, and it will have oversight of all governance appointments.
Other reforms recommended by Bichard include setting up a new committee for improving member services, reviewing fees and launching independent reviews into the RICS every five years.
Last month the institution called on the government to ditch its own plans to carry out investigations of the RICS, which formed part of the Levelling Up Bill.
The RICS urged the government to update the Bill to align it with Bichard's recommendations to "avoid duplication".