UK delegate numbers set to drop – if rescheduled property fair goes ahead
Doubts over how many people from the UK will attend Mipim have surfaced after it emerged the rescheduled event is taking place at the same time as a music event organised by the same firm behind the French property show.
On Saturday, Reed MIDEM was forced to postpone Mipim until early summer after the French government banned gatherings of 5,000 people or more to contain the spread of coronavirus.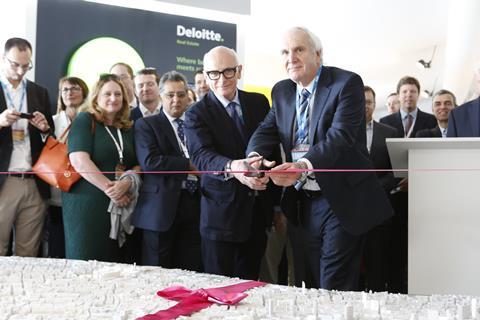 Last year, the UK provided the second highest number of delegates to the show after France with more than 6,000 attending.
The event has been moved to 2-5 June – the same time as the Midem music event. Other property and architecture events taking place that month include the British Council of Offices' annual conference in Toronto, scheduled for between 10-12 June, while the London Festival of Architecture takes place throughout June and the Venice Biennale, which last week was confirmed as still going ahead, begins on 23 May and runs until the end of November.
Peter Murray, the co-founder of New London Architecture, the organiser of the London Stand at the Mipim show, said: "It's impossible to say anything definite at this moment. Lots of hotels are already booked up."
Last year close to 2,000 companies and 10,000 delegates attended the Midem event.
Organisers had been under pressure to postpone Mipim after a series of big names began pulling out last week with agents Knight Frank, one of the sponsors of the annual Cycle to Cannes bike ride, which has also been postponed, Savills and developer Landsec among those saying they wouldn't be attending because of worries over coronavirus.
But Reed MIDEM was insisting up until Thursday last week the event would be going ahead, adding that more than 90% of companies were still planning on attending the show, due to have taken place next week between 10 and 13 March.
One major firm, who asked not to be named, that had been planning on going voiced doubts over how many people would go in June: "It's high stakes for the organisers, if they cancel will people return next year?
"They would have held it but for the French government banning events of 5,000 people or more. That ban is unlikely to be rescinded by June, so it's a risk buying new flights. I think we'll have some people out there if it goes ahead but for most it will be a case of wait until next year."
A spokesperson for real estate firm JLL declined to say whether it would be attending the rescheduled event. "Our focus is on monitoring and reviewing the situation as a whole to protect the health and well-being of our people and clients," she added.
But Murray said Mipim would recover, adding: "It slumped disastrously after the 2008 crash but it built up again successfully."
He said that NLA was looking into staging several events during Mipim week. "We are looking into the possibility of this whilst keeping a close watch on government advice in the UK around containment of the coronavirus."
This year's Cycle to Mipim event has so far raised £235,000 out of a £400,000 target for children's charity Coram.