Outsourcing giant expects losses of up to £5m in M&E business as withdrawal from market takes longer than expected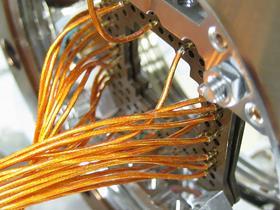 Mitie is taking longer than expected to exit the M&E market, with the outsourcing giant expecting to post higher losses in the division than it anticipated.
In a trading update this morning, Mitie said: "The exit from our cyclical mechanical and electrical engineering contracting businesses continues, although is taking slightly longer than anticipated.
"As a result, we now anticipate that losses in the second half of the year will be around £3-5m higher than those reported in the first half of the year."
The M&E business posted revenue of £140m and made a loss of £3.1m in 2012.
Mite announced last May that it was exiting the M&E enginerring contracting business due to a lack of profitability.
Overall Mitie said it was "continuing to successfully re-position the group to target higher growth and higher margin areas".
The firm said: "Our long-term strategy is focused on growing in our core markets of facilities and property management, which are differentiated by our specialist energy consulting services.
"Healthcare is the other key part of our growth strategy, where we are concentrating on the homecare market.
"In addition, we are continuing with our phased exit from the lower-margin, cyclical elements of our business, including our mechanical and electrical engineering contracting businesses, and the construction element of our asset management business."
Mitie said it remained committed to the M&E engineering maintenance market, which forms part of its wider facilities management business.