Contractor takes £25.4m hit from losses on design and build contracts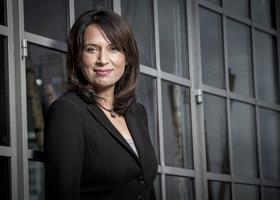 Mitie has announced it is drawing back from design and build work in the energy sector, suffering a £25.4m hit as a result.
The contractor said a "small number" of design and build projects in its Energy Solutions business over the past year experienced "delays and considerable cost overruns", prompting it to recognise a "number of non-recurring, exceptional losses".
The firm said it is consequently "reducing our exposure" to design and build contracts, but "design and build risk" remains on a "small number of material energy contracts and their financial returns remain uncertain".
Mitie made the disclosure in its financial results for the year to 31 March 2014.
Pre-tax profit jumped 21.5% to £69.4m for the period, up from £56.3m the previous year, while revenue grew 4.7% to £2,221m, up from £2,121m.
The firm's facilities management business grew 9.2% over the period to £1,686bn revenue, up from £1,543m the previous year.
The firm said it made a further exceptional loss of £13.6m as a result of closing its mechanical and electrical business, following on from a £25.2m exceptional loss the previous year.
Mitie also restructured its defined benefits pension scheme during the period, resulting in a one-off exceptional net credit of £10.2m.
Ruby McGregor-Smith, chief executive of Mitie, said: "We have made excellent progress, achieving sector-leading organic growth driven by new and expanded contracts, as well as completing a bolt-on acquisition in healthcare.
"We are very well-positioned as one of the UK's leading integrated facilities management providers and we have also invested in higher margin markets which will support our growth aspirations.
"We expect outsourcing opportunities will continue to grow, with a trend towards more clients seeking to access bundled and integrated services.
"We are confident that we will continue to build on our track record of delivering sustainable, profitable growth."