Defence Estates procurement chief says he has plenty of work to hand out despite £50m cuts
Steve Rice, the man brought in to oversee the overhaul of the Ministry of Defence's new procurement system, has assured the industry there is still plenty of work up for grabs despite cuts to its budget this year.
Last week it emerged that Defence Estates, the ministry's property arm, is being asked to find about £50m of savings across its five regional prime contracts, each of which is worth between £400m and £750m over seven years.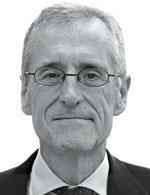 It plans to achieve the cuts by stripping deals down to essential maintenance and possibly mothballing some low priority buildings.
In his first interview, Rice, who took on the role of procurement director of the Next Generation Estates Contracts (NGEC) in February, said the MoD's property and construction management arm remained one of the UK's biggest clients and is a serious player in the construction industry. "We are a big customer and we will continue to spend hundreds of millions of pounds on capital works and maintenance," he said. "There's still an awful lot of work there."
Four NGECs are due to replace the five regional prime contracting deals by 2011/12, introducing a more competitive procurement system and opening up projects to firms not on the existing frameworks.
The move will open up work on Defence Estates' £20bn property portfolio to external firms from 2011 as contracts larger than £50m will go out to competitive tender. This new system, Rice believes, will get better value for money by forcing the supply chain to compete for work, and encouraging firms, including SMEs, to pitch new ideas to the ministry.
He said other government departments and procurers had shown interest in the changes Defence Estates was making.
"We have had discussions with BAA about how it developed its model and, in turn, certainly when we talk to other departments about what we're doing, there is interest. We
have spoken to the Ministry of Justice, the Highways Agency and Defra among others, and then there are private firms too - Shell, for example. I do think this is a procurement system
that could end up being widely emulated."
Not all contractors are convinced the new model will bring more work. One said: "The fact is Defence Estates can't afford to carry on with its current contracts, so how can we possibly have any confidence in this next generation? There is a large amount of work to be done, but whether Defence Estates will have the money to do it, there is just no certainty."
Meanwhile, an employee with another firm involved with prime contracts said the MoD should go further if it was serious about cost savings. They said: "Going from five to four regions will make savings, but why not go to just one if they are serious? Logic dictates that the larger the services that are outsourced the larger the savings. There is a big opportunity for some firms if they can convince the government to be radical."
Despite the doubts, Rice urged firms to act quickly to take advantage of forthcoming work. "There is a huge amount of work to be won here and we're pushing it forward full steam ahead.
Companies need to start thinking about areas in which they have expertise, and work out if and where they have an advantage over their competitors."