CITB spearheading initiative which will see workers 'contracted out to firms'
Fresh details have emerged of the 'clearing house' system being drawn up to manage the future of migrant labour in the construction industry.
The initiative to keep access for EU workers after the UK leaves the EU at the end of this year has been spearheaded by the Construction Industry Training Board (CITB), according to Federation of Master Builders' (FMB) head of policy and public affairs Philip Campbell.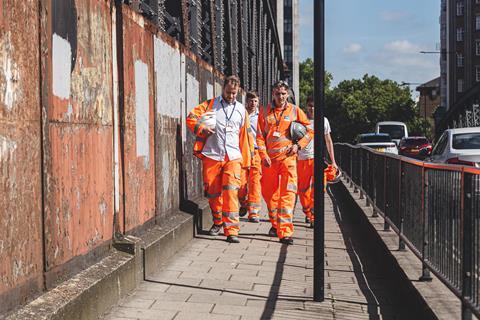 Under the proposals, Campbell said the CITB could act as an "umbrella sponsor," using a set amount of visas allocated by government to funnel EU workers into the country who would then be "contracted out to firms," which would effectively be "borrowing" them from the clearing house.
Other industry groups working on the plan include the FMB as well as the Construction Leadership Council, Construction Products Association and Civil Engineering Contractors Association (CECA).
CECA chief executive Alasdair Reisner said the new body "would act as a kind of valve, working closely with the government to bring in the needs of the industry but managing the flow".
He added: "Alternatively, firms could find the labour they need and then channel it through the clearing house."
Asked whether workers being brought in by firms would be paid a salary via the clearing house, and whether a commission would be taken, Reisner said: "We are still working on the commercial side of how this would work in practice."
New rules proposed by the migration advisory committee (MAC) last week would mean only migrants with a job and salary of more than £25,600 could settle in the UK. Those looking to come without a job would be required to apply for a visa on a points-based system.
Groups have been lobbying the government over the proposal for a while but Reisner admitted: "To describe the government as strongly supportive would be grossly misleading, but we have to be blunt about the policy objectives the government has in terms of construction."
The government is due to respond to the MAC proposals later this month.
The UK formally left the EU last Friday but has an 11-month transition period while the terms of its departure from the bloc are negotiated.