Lift giant Kone expects as many as 15 mega-towers over 600 metres tall around the world by 2020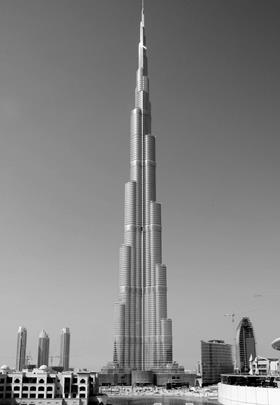 There will be as many as 15 mega-towers over 600m tall around the world by the end of this decade, according to lift manufacturing giant Kone.
Speaking at the Mipim property conference, Kone's head of technology Johannes de Jong said the firm had made the projection based on its understanding of serious proposals currently in the market.
There are currently just two buildings over 600 metres tall - the 830m-tall Burj Khalifa, in Dubai, and the 601m-tall Abraj Al-Bait Clock Tower in Mecca, Saudi Arabia.
Kone is the world's third largest lift manufacturer. It has supplied lifts for four of the world's top ten tallest buildings - the Abraj Al-Bait Clock Tower, Taipei 101, Princess Tower and Trump Tower - as well as London's Walkie Talkie, Cheesegrater and the Shard.
De Jong said he expected London's Scalpel, the new headquarters for insurance firm W.R Berkley in the City of London; the stalled Pinnacle tower; and the 24-storey Can of Ham tower, both in the City, to be the next skyscrapers to be developed in London.
He said the European market is "still a pretty big market but it's getting smaller and smaller."
He said: "We didn't have a big decline [in Europe] last year but it will be harder this year to keep the volumes up.
"London is still going strong but it's going down a little bit, but it's still by far the biggest market in Europe."
De Jong said the firm expects 95% of buildings taller than 200 metres to be built in Asia by 2015.
The firm is considering establishing hubs in Africa and South America, two continents where it currently supplies, but does not have a formal presence.
Kone is targeting the contract to supply lifts for what will become the world's tallest building, the 1km-tall Kingdom Tower in Saudi Arabia, which is being project managed by UK firms Mace and EC Harris.