John Morgan has been in charge of business since 2012
Morgan Sindall chief executive John Morgan has told Building he is not planning to step down any time soon after a £13m share sale last week prompted speculation about his future.
Morgan, who turns 66 at the end of December, set up the firm in 1977 with then business partner Jack Lovell after the pair met at Reading University where they were studying for estate management degrees.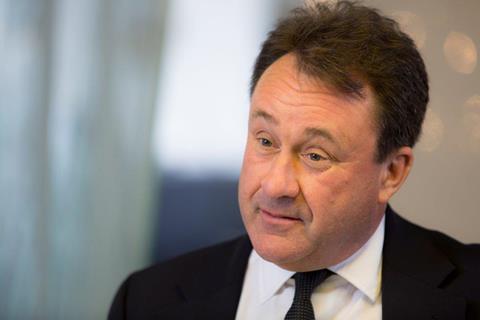 It was initially called Morgan Lovell, acquiring Overbury in the mid-1980s, and listing on the Stock Exchange in 1994 as Morgan Sindall after taking over William Sindall.
Morgan sold a 1% stake in the business last week netting him £13m and leaving a remaining stake of around 7.5% valued at between £70m and £75m.
After the sale, Cenkos analyst Kevin Cammack said: "I've no doubt that this will only increase speculation around the CEO's retirement from Morgan Sindall although currently there is no timetable or obvious succession in place."
But Morgan told Building the sale did not mean he was beginning to prepare the ground for his departure. "I have no intention of stepping down. As long as people want me to do it, I will carry on."
Morgan, who does not hold any non-executive posts at other firms, added: "If the board thought it was time for me to go, they would expect me to go."
He returned to the role of chief executive in November 2012, replacing Paul Smith, after a dozen years as executive chairman of the business. He was previously chief executive between 1994 and 2000.
Last week, Morgan Sindall said it was expecting to post a pre-tax profit this year in excess of £100m for the first time after the firm said a trading boom had put it on course to beat the historic number.
It decided to put out an unscheduled trading update last Thursday after upgrading its profit forecast by double digits.
Analysts are now predicting a pre-tax profit for the year of £109m, up 17% on its previous forecast made in February when it announced its 2020 results.