Swedish firm understood to have put £55m asking price on Cementation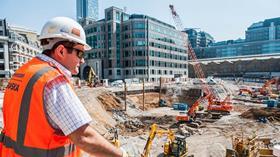 Building understands that Skanska's up for sale piling arm is still up for grabs after the frontrunner to buy the firm pulled out judging the £55m asking price too high.
London concrete frames specialist Morrisroe, headed up by company founder Brian Morrisroe, was tipped to buy the 300-strong Cementation business at the end of November.
But it is now believed to have told Skanska that the money the Swedish contractor wants for the business is too much.
It is understood that despite bidding more than half the asking price, Morrisroe's offer was still "millions" short of what Skanska values the business at.
In a statement, Skanska confirmed Cementation was still up for sale and added: "The sale process is progressing but nothing has yet been signed. We will only comment on signed contracts and not on speculation."
One firm who ran the rule over Cementation but baulked at the asking price said: "It was too expensive for what we would get out of it."
Another added: "It is a good business and is probably worth £50m-£60m – but the problem is no one will pay that. Brian is a sensible bloke. It will take two or three years to bed in. You could start a piling business organically and set up at a fraction of the price.
"I would have thought Skanska might park [the sale] for the moment or maybe go overseas. It doesn't need to let go of it like it would if it was in a firesale."
In its last set of results for the year ending December 2017, Cementation posted a pre-tax profit of £7.5m on £69m turnover.
Skanska put Cementation, which has been at the firm since 2000 when Skanska bought Kvaerner Construction, up for sale last May. Last summer UK chief executive Greg Craig said it had decided to sell up because the churn of buying and replacing plant and equipment meant the business was eating capital and selling it would free up money to plough into other areas. He added he hoped to wrap up a sale by the end of last year.
News that Morrisroe was looking at buying Cementation became public just weeks after its former managing director Martin Pedley joined the £214m turnover business as its head of special projects last October. He spent 28 years at Skanska, latterly in charge of its Polish operation for four years.
Morrisroe declined to comment.