Public Accounts Committee hits out at URS, Areva and Amec for failures on multi-billion pound nuclear decommissioning project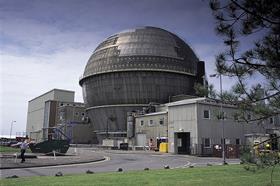 The consortium of construction firms that runs Sellafield has been slammed by MPs over failures on the massive decommissioning project, which is set to see its costs spiral above £70bn.
Nuclear Management Partners (NMP), a consortium of URS, Amec and Areva, had its £1.6bn per year management contract at Sellafield extended for five years last October.
The renewal was controversial because there had been a series of cost hikes and overruns on nuclear decommissioning projects at Sellafield in the five years since NMP was appointed to run the site in 2008.
A report by the Public Accounts Committee, published this week, said NMP had "not provided the clear leadership, strong management and improved capabilities needed to deliver the performance required at the site".
It said the Nuclear Decommissioning Authority's (NDA) decision to extend NMP's contract at the site was "questionable".
The committee said the National Audit Office should monitor NMP's progress after the first year of the extended contract.
It also said the NDA had failed to demonstrate that NMP's management of the site was providing value for money.
The report also recommended that contractors at the site should take on a greater share of the risk on the project.
Margaret Hodge, chair of the committee, said that taxpayers' interests were not being protected in the "contractual relationships" between the private companies operating at Sellafield.
She said costs on the project were rising to "astonishing levels", with one project - the Magnox swarf storage silos retrievals project - nearly doubling from £387m in March 2012 to £729m million in September 2013.
Hodge said: "Cleaning up the nuclear waste on this hazardous site is estimated to cost more than £70bn in cash terms.
"What's worse is that the cost is likely to continue to rise."
John Clarke, NDA chief executive officer, said he would "focus on achieving" the recommendations of the committee.
He added: "Both NMP and the NDA now have a much better understanding of the issues and complexities that exist at the site and the challenges that lie ahead.
"Whilst progress has been made on a number of fronts we will require significant improvements during the next contract period.
"We have had extensive discussions with NMP and made clear where these improvements must be made.
"We will continue to monitor performance closely."