Call comes after private provider fails to come forward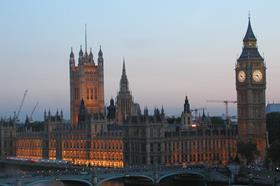 MPs have called on the government to review the proposed guarantee scheme designed to promote the construction of new homes to let, and scrap it if is not delivering results.
The recommendation, which forms part of a report into the private rented sector by the communities department select committee, follows the revelation last month that no private firm has come forward to run the £10bn UKGuarantees scheme for private rented housing.
The MPs report said that while the scheme "may be well intentioned… the government needs to measure results," and called for it to make public the number of applications it has received for the scheme, and estimate how many homes it expected it to deliver.
The government last September announced the Guarantees scheme, to be worth up to £10bn, which it said would support the delivery of up to 15,000 homes.
The report said: "It remains to be seen how much impact the guarantee scheme for the private rented sector will have in delivering additional new homes…. If there is any doubt that the scheme is going to deliver the homes required, we recommend that the government rapidly explore other options for the use of the resources identified."
In addition, the report called on the government to ensure that a £1bn fund set up to expand the delivery of homes for rent, didn't simply act to speed up the construction of homes that would have been built anyway.