Report highlights risk that tax payers will not get value for money from major projects
The Public Accounts Committee has raised concerns about the private sector's ability to deliver the government's £600bn infrastructure pipeline, calling into question transparency on major projects as well as skills among senior leaders.
In a report the Public Accounts Committee (PAC) said it required reassurance that the public and private sector were up to the task of building out the schemes promised in last year's budget.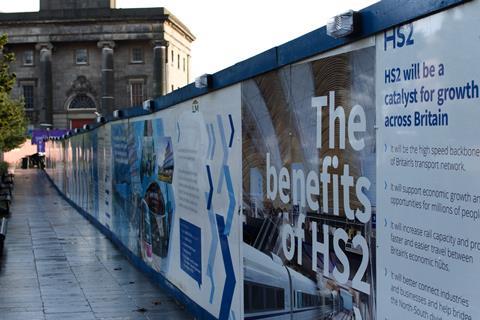 It said: "We are concerned about the value for money risks resulting from the significant increase in investment, speed of delivery and changes to how government makes investment decisions.
"Within six months, HM Treasury must write to us setting out how it has assured itself that the public and private sectors have the capacity to deliver on its investment commitments, and how it intends to make rigorous investment decisions in [the] future."
The committee also flagged concerns about a lack of transparency on major schemes that have hit by delays and overspends such as Crossrail, set to open three and half years late and cost nearly £4bn more than expected.
The PAC said the Treasury and Cabinet Office needed to set out what they were doing to ensure information on the progress of major projects was transparent and reported to Parliament in a timelier manner, particularly for projects that are nationally important.
The MPs also said the calibre and number of people in leadership positions in major projects was still not strong enough, and that all of government's senior responsible owners and people who work in the project delivery profession should be required to attend the Infrastructure and Projects Authority's major projects leadership academy.
Reacting to the report Debbie Dore, chief executive of the Association of Project Managers, said: "Systematic training for all will support more effective delivery of the government's existing and future portfolio of major projects, and specifically the National Infrastructure Strategy.
"We look forward to working in partnership with the Infrastructure and Projects Authority to enable this boost to capability. The Government Project Academy can play a vital role in turbo-charging this effort to improve delivery skills."
The government has until 29 March to provide an official response to the Lessons from Major Projects and Programmes report.