MPs on Public Accounts Committee say early planning has been key to the scheme's success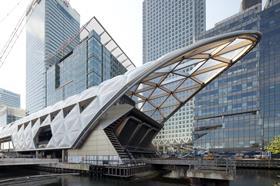 MPs have hailed the construction of Crossrail as a "textbook example" of good project management.
A report by the House of Commons Public Accounts Committee said the scheme should act as a model for how to do other large infrastructure projects without cost overruns.
Richard Bacon, member of the committee, said: "Major, complex infrastructure projects are notoriously difficult to deliver on time and in budget. With Crossrail we see a textbook example of how to get things right.
"Happily, this means Crossrail – a £15.8bn programme in total – is on course to deliver value for money to the taxpayer."
The MPs' report said that two years of planning before the construction programme began had been key to the project's success.
It added: "The Department [for Transport] should capture the lessons it has learned from the Crossrail programme and apply these to its other projects, most notably High Speed 2."
However, the committee also said that the government had failed to fully capitalise on opportunities to get private sector funding to support the scheme because the project's full benefits had not been understood.
It said: "DfT did not fully realise how the Crossrail programme would benefit London businesses. As a result, it had mixed success in securing the contributions it had negotiated with businesses.
"While Heathrow Airport Limited will now only provide £70m, less than a third of the funding originally agreed the department has been more successful with London businesses where the benefits of the project have been better understood and explained to the beneficiaries."
It also said that "considerable risks" remained in delivering the project by 2019, such as commissioning the railway systems and finding a company to run the line.