Firm slowest payer among major contractors
Multiplex is promising to act after the latest payment times data showed the firm was now taking more than 50 days on average to settle its bills.
The latest figures show the 22 Bishopsgate builder took six days longer on average to pay up in the past six months with its average payment time jumping to 55 days meaning it is now the slowest payer among the industry's major contractors and housebuilders.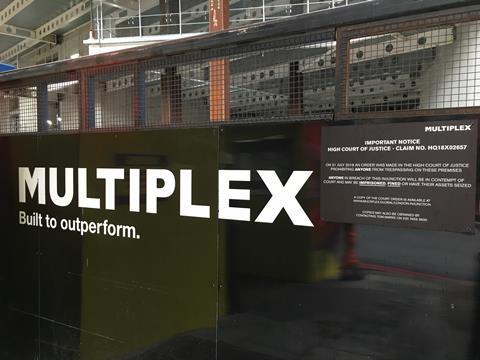 It is the only firm with a reporting deadline of 31 July to be taking longer than 50 days – although a handful of other firms including Interserve and Bouygues were yet to file their figures at the time of writing.
The firm, which is among a host of contractors to have begun making job cuts in recent weeks having made around 150 people redundant, is the only one to be taking more than 50 days to settle up.
The next slowest payer is McLaren Construction which is now taking 50 days to settle its bills, having seen its average payment time jump by nine days from the previous period.
According to figures released by Build UK, the average payment time for its members is 36 days.
The government figures also show that the percentage of invoices due but not paid by Multiplex within the agreed payment terms was also up – from 43% to 47%.
Multiplex declined to comment on the latest figures, which follow on from previous payment times of 43, 46, 50 and 49 days since legislation required firms to publish how long it was taking.
But a source said the firm was overhauling its back-office systems and processes to speed up payment. "They know it's not good enough," the source added.
Elsewhere, Kier's improvement continues with the firm, which at one stage was taking an average of 59 days to pay up, now improving its average payment time by one day to 37 days. But the percentage of invoices due but not paid within the agreed payment terms was up from 33% to 37%.
The most improved firm during the latest reporting period was Engie which is now taking an average 10 days less to pay at 36 days.
Vinci remains the standard bearer among contractors taking an average of 26 days to pay up while among the housebuilders Persimmon stays as the quickest payer at 23 days.
For the latest data, see here.