Work involves turning Marylebone car park into luxury homes
Multiplex is being lined up for a £100m mixed-use scheme in London that it originally lost to Kier, Building understands.
The firm initially came second last year to Kier on the Moxon Street job, now known as Marylebone Square, which will involve turning a former car park in upmarket Marylebone into a luxury retail and residential scheme for developer Concord London.
According to the most recent set of minutes for the Moxon Street car park community liaison group meeting last December, which was attended by Kier's senior project manager Jonathan Staley, Kier was due to have started piling work in February this year ahead of the job completing in 2021.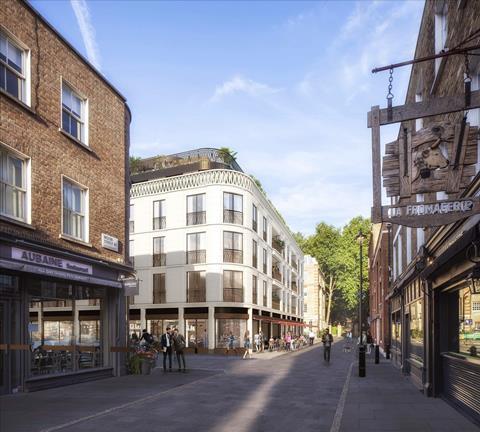 But, apart from a few site cabins going in, the site has largely remained untouched this year and now Concord London has turned to Multiplex to get the job going after failing to agree a price with Kier.
Multiplex, which worked with Concord on the 50-storey Foster + Partners-designed Principal Tower on the City fringe at Shoreditch, has begun sounding out trade contractors about the work.
Multiplex declined to comment but one industry source said: "We were told they [Kier] couldn't sort out a price. Multiplex is asking the trades for prices."
A Kier spokesperson said the firm had carried out some enabling works at the site and added: "[We] understand that no contract is in place with any contractor at this stage."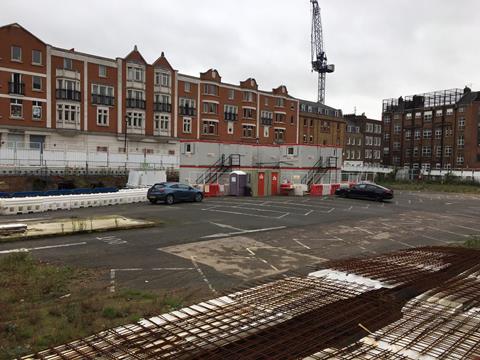 Designed by architect Simon Bowden Architecture, the firm set up by the former Fosters partner in 2011, the Moxon Street scheme was first given planning four years ago and involves building more than 50 high-end apartments, along with boutiques and upmarket restaurants. It will also include a community hall.
Others working on the scheme include QS Gardiner & Theobald, M&E engineer Hurley Palmer Flatt and structural engineer Alan Baxter Associates.
Concord London, which was founded by Canadian developer Concord Pacific and London firm Ridgeford, declined to comment.
The news follows the decision by British Land to drop Kier from its £300m Norton Folgate mixed-use scheme over the summer.
That job is now a straight fight between Mace and Skanska, both firms having missed out to Kier for the original deal, with a winner expected next month.
Last month, Kier said its average month-end net debt in its last financial year was £422m. The firm's chief executive Andrew Davies has begun a restructuring plan to eat into that figure which will see it get rid of 1,200 jobs by next summer and sell off several of its businesses including its housebuilding arm Kier Living.
Kier hasn't publicly put a timeframe on when it wants to get rid of its housing division but is privately hoping to get a deal in place by Christmas.
It has also emerged the firm has put its historic Tempsford Hall home in Sandy up for sale. The firm has been at the Bedfordshire estate for more than 50 years.