Mottingham contractor Paye Stonework and Restoration has landed the job
Paye Stonework and Restoration has landed a £9.5m deal to restore the interior of Smithfield Meat Market for the new Museum of London.
The museum's £337m plans to move into the historic market buildings at West Smithfield were given the green light by the City of London Corporation in June.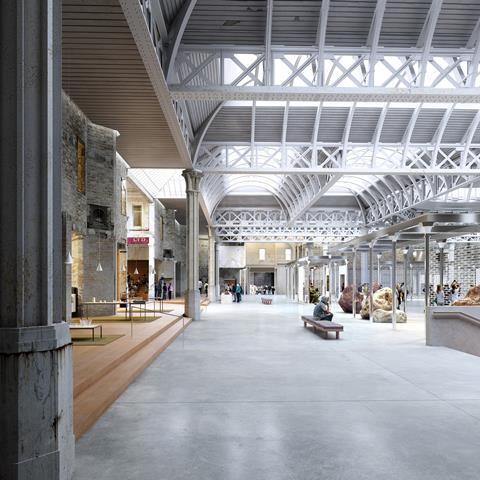 Designed by architects Stanton Williams and Asif Khan, the project will aim to restore the site's mostly Victorian buildings, many of which have fallen into disrepair.
Paye Stonework and Restoration has been tasked with repairing the building's cast iron Victorian roof and its facade, structural repairs to its upper floors, opening up the basement and asbestos removal.
The £37.5m turnover Mottingham-based conservation specialist has worked on a number of high profile projects, including replacing Battersea Power Station's steel structure, restoring a 17th century staircase at the grade I-listed Cliveden house in Berkshire and restoring the grade I-listed St Alphege church in Greenwich.
In May, Building revealed that five firms are on the shortlist for the first major phase of construction work planned at the site.
The scheme, worth between £40m and £50m, will include enabling, demolition and structural work.
Keltbray, McGee and Careys have been joined on the shortlist by smaller rivals Kilnbridge and Harrow firm Toureen which has been working on the £1bn scheme to turn the Old War Office in Whitehall into a hotel and apartments.