Plan includes projects aimed at futureproofing critical infrastructure from changing weather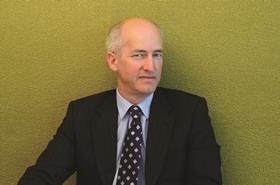 Network Rail has unveiled what it is billing as the "biggest investment in infrastructure since the Victorian era" with £16bn to be spent over the next five years on replacing and improving rail infrastructure in the UK.
The spending plan for the 2014-2019 spending period comprises a total budget of £37.5bn to manage and expand Britain's railways and includes around £16bn of investment in rail infrastructure.
Under the strategic business plan, known as CP5, civil engineering expenditure is set to rise by more than £500m - up 30% on the previous spending period to £2.24bn.
The plan has now been submitted to the Office of Rail Regulation for approval.
The plan sets out projects aimed at futureproofing critical infrastructure against the threat of changing weather patterns - including more frequent flooding. Improvement work will focus on 30,000 bridges, embankments and tunnels across the network.
Network Rail will also continue its efficiency drive to reduce the cost of running the railways by a further 18% during the period.
David Higgins, Network Rail chief executive (pictured), said: "We have entered an era of trade-offs. Increasingly we have to balance the need to build more infrastructure, run trains on time and cut costs, and in many areas choices will need to be made.
"As an industry we have achieved a huge amount, but we are already seeing the benefit of working more closely together with our customers and suppliers and that must remain at the heart of everything we do."
CECA director of external affairs Alasdair Reisner said the plan "identifies crucial areas in which investment is necessary, such as increased electrification and investment in station upgrades, if Britain is to boast a world-class rail system".
He said: "CECA very much welcomes today's report as a recognition of historic levels of under-investment in civil engineering work on the UK's railways, and hopes these plans will remedy this in the future, for the benefit of all rail users.
"If implemented, these spending plans will not only achieve critical improvements to our railways, but will provide a welcome boost to jobs and growth - which is good news not only for Britain's civil engineering contractors, but for the wider economy as a whole.
"CECA therefore hopes that, following robust analysis, the Office for Rail Regulation will be able to support Network Rail's spending plans to the fullest extent possible.
However, Reisner added that it was "potentially worrying" that enhancement spending would fall by more than half in the final year of CP5. "We would have concerns about the impact on the supply chain if such a steep fall in activity occurs," he said.
CP5 plan includes:
England
Removing the bottleneck on the Great Western Main Line by rebuilding the railway in and around Reading station (£900m)
Completing the redevelopment of Birmingham New Street station (£600m)
Delivering the Northern Hub project (£560m) to increase rail capacity across the north of England by 700 services per day
Electrifying over 850 miles of railway including the Great Western and Midland Main Lines and introducing new, more reliable and quicker trains
Supporting High Speed 2 and the Department for Transport as they start to build Britain's high speed railway network to relieve the huge capacity constraints on the West Coast Main Line
Connecting Oxford with Bedford and Milton Keynes as part of the East West Rail project, which will provide a new, electrified railway linking the Great Western, West Coast and Midland Main Lines.
Scotland
Reconnecting the border towns of Scotland with Edinburgh by reopening 31 miles of railway closed by Beeching in the 1960s (£300m Borders rail project)
Improving the route between Aberdeen and Inverness resulting in better commuter services and a new station at Kintore.
Wales
Electrifying the Great Western Main Line to Swansea
Electrifying the Cardiff Valley lines
Major resignalling work bringing more reliable services in the north of the country between Flint and Llandudno
London
Increasing the number of seats for passengers in London by 20% during the busiest times of day
Completing the Thameslink upgrade programme (£6bn)
Undertaking the biggest and most complicated station rebuilding and remodelling ever on our railway, at London Bridge
Completing the surface elements of the Crossrail project (£2.3bn)
Freight
£200m investment in the Strategic Freight Network