Department for Transport and Transport for London still need to give new plans the go-ahead
Crossrail's new completion plan and budget still need to be approved by the project's funders, it has been revealed.
Last Friday Crossrail said its overspend would hit £1.1bn - rather than the £650m it said it would need late last year - and not be finished until the first half of 2022.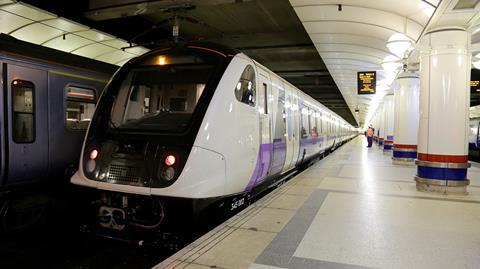 The latest delay will mean the project opens three and a half years late and cost more than £19bn.
But a statement from TfL has now confirmed these new plans are subject to approval from both it and the Department for Transport (DfT).
It said Crossrail Limited's proposal was not a confirmed opening timetable or final costing and remained subject to review and validation by TfL and the DfT as sponsors of the project.
Andy Byford, London's transport commissioner, said it was very disappointing to receive confirmation from Crossrail that their plan for opening the Elizabeth Line had been pushed back so significantly.
Byford said: "I will now work with my team and the DfT to review Crossrail's plans. I have been very clear that I am committed to getting this railway open safely and reliably as quickly as possible for the benefit of London and beyond."
The London Assembly's transport committee has also weighed in on the latest delays with its chair Alison Moore saying that while Londoners would be frustrated by the delay they would likely accept the unexpected delays caused by coronavirus.
She said: "Londoners will accept that covid-19 has played a significant role in this delay, and that the complexity of this project and the need to complete the work safely have meant it's had to be pushed back yet again.
"Understandably, that won't take away any disappointment or any concern that costs are escalating."
She said lessons needed to be learned from the way Crossrail officials originally planned for the project.