Unions and employers have agreed a 5.25% increase in pay over two years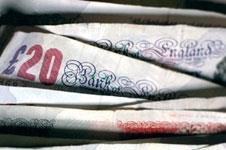 Unions Ucatt, Unite and the GMB have agreed a two-year pay deal for around 400,000 workers covered by the Constriction Industry Joint Council (CIJC) agreement.

Pay rates for workers are to increase by 2.5% from 25th July and increase again in June next year by a further 2.75%, totalling a 5.25% pay increase over two years, having previously rejected an offer of a 5% increase over two years in April.
Industry sick pay and subsistence allowance will also increase at least in line with the basic pay rate increases and workers will receive an extra day's holiday from the beginning of next year (1 January 2017), while the taking of holidays has also been made more flexible.

The pay deal will also see travel allowances now calculated in miles rather than kilometres and a number of skilled operative rates, including slinger/signaller, banksman, and fork lift truck and telehandler drivers, have received pay increases above the basic award.

However, the unions has also said that they still consider the agreement "not fit for purpose" and are concerned about the failure of employers to recognise the London 'living wage' and the lack of a mechanism to ensure the agreement applies to company supply chains.
Unite national officer for construction John Allott said: "While we welcome this improved pay deal, it must act as a firm foundation for moving the agreement forward. The employers need to recognise that the deal is not an end in itself, but the beginning of the journey to address many of the problems that currently face our members in construction."