Mayor Bloomberg unveils plans for new certification system to rate the broadband connectivity of office buildings across the City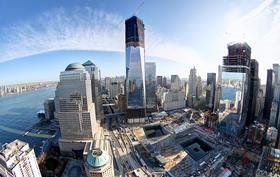 The mayor of New York has unveiled plans to provide a new rating systems for the broadband connectivity of the city's office buildings as part of a wider push to develop the city as a global hub of technology and innovation.
The plans, announced by Michael Bloomberg earlier this month, involve a new form of certification for a rating platform that evaluates the broadband connectivity and infrastructure of office buildings.
The program is designed to boost the deployment of broadband technologies and create transparency about broadband infrastructure in the commercial real estate market by creating a 'LEED for broadband' certification – based on the LEED certification system for sustainability - giving businesses information about a building's connectivity and allowing landlords to better market a building's assets.
The WiredNYC programme is being operated on behalf of the City by Jared Kushner, chief executive of Kushner Companies, who has enlisted the participation of ten of the city's largest real estate owners.
Over 150 buildings currently signed up for the program representing approximately 100 million square feet of office space.
"If New York City is going remain competitive in the global economy, we must find ways to support the entrepreneurs who are driving technological advances and creating jobs," said Bloomberg.
"With these new initiatives, we are making targeted investments to improve our city"s wireless infrastructure and expand Internet access. We're also measuring how to connected our city"s buildings are and sharing that information, so that entrepreneurs are empowered to make the best decisions about where to open a business."
The plans will also see free public WiFi networks created in 10 commercial districts in all five boroughs of the city.