Confidence in government scheme buoyed by lender's move to sign up 83 housebuilders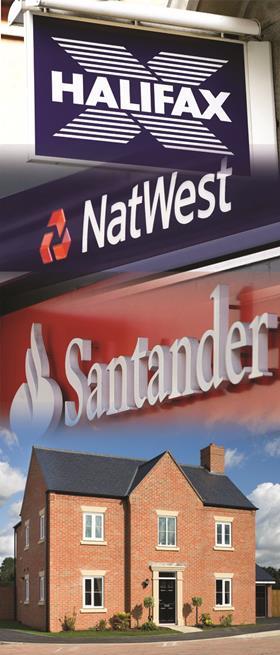 The UK's largest mortgage lender to those buying new build housing, Lloyds HBoS, is in the process of signing up 83 housebuilders to its NewBuy schemer.
Stephen Noakes, mortgage director at Lloyds' Halifax business, reaffirmed the company's commitment to the controversial mortgage indemnity scheme, saying that 10% of the firm's business on new build housing was coming through it.
NewBuy offers 95% loan-to-value mortgages backed by government and housebuilder guarantees, and is seen as vital to increasing the volume of new home construction, with estimates it can boost sales by 15%.
However, there has been speculation about how successful the scheme has been so far, with just 13 housebuilders having mortgage agreements in place.
Housebuilders, including Steve Morgan, chair of Redrow, have expressed disappointment at the high rates offered by mortgage providers such as the Halifax and suggested that lenders are not keen for the scheme to succeed.
But Noakes said: "We have been very strong supporters of this scheme since the outset and we are willing to work with all organisations to ensure that it's a success."
He refused to quantify the exact number of loan deals offered by Halifax to home-buyers under NewBuy, but said 83 housebuilders were in the process of joining its scheme. Currently only nine are signed up with Halifax.
Noakes said he anticipated the scheme would enable Lloyds to increase the overall volume of its lending to the market, and that there was "nothing in early trading to suggest it will not be in line with our targets" of a 15% uplift in mortgage lending to new homes in the first year.
The comments come amidst signs the scheme, launched by prime minister David Cameron in March, is starting to bed down.
The NatWest said it had received 145 applications to date, while Santander this week confirmed it would push ahead with its NewBuy products. The Home Builders Federation said there had been 400 home reservations through NewBuy mortgages overall.
The omission of smaller builders from the scheme was a concern when it was launched. But six smaller builders, including Croudace, Bloor Homes, Fairview, Lagan Homes and Cala have joined through "multi-user" cells designed for smaller players.
But Roger Humber, strategic policy adviser to the House Builders' Association, said small builders were still experiencing problems. He added: "If lenders don't produce results for small builders then there has to be a point at which the government reviews its involvement in the scheme, which currently looks grossly anti-competitive."