Private M&E firm posts £20m profit but warns of weaker performance in future
Family-owned M&E contractor NG Bailey has moved back into the black despite a 23% fall in turnover from £600m to £464m last year.
It posted a pre-tax profit of £19.9m in the year to 26 February 2010 compared to a loss of £10.8m in 2009. The positive result was due to a £6.7m profit on its investment portfolio and a number of projects coming to a close.
Nimble Thompson, chairman of NG Bailey, said: "Although the results are extremely pleasing, this level of profit is unlikely to be repeated in the near future and indeed we approach the market with caution, as the recession continues to bite."
He said the current financial year had started poorly, adding: "The next couple of years will be more challenging and we do not expect significant sales growth."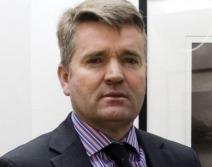 Despite the warning, the firm ended the year with cash and investments of £75m, down from £77.7m in 2009, which the company said would provide "the greatest comfort" to its clients and supply chain.
As a result of the tough financial climate, the company reduced its workforce by 7% to 3,136 last year.
That included chief executive Mark Andrews, who left in October 2009. His exit came two months after the company announced a £10.8m loss after writedowns on some of its acquisitions and a £6.7m loss on its investment portfolio.
According to the firm's 2009 financial report, Andrews took home £896,000 last year, which included a pay-off of £574,000 for his departure.
The firm also decided to close its final salary pension scheme due to what it called its "long-term volatility" which was too much of a risk to allow it to continue.
Projects that completed during the year included a £120m deal for St Helens and Knowsley Teaching Hospitals NHS Trust and a £5.5m contract for 12 nodes at Heathrow T5, structures that link departure lounges to aircraft.
In June the company announced David Hurcomb, a former executive director of contractor Carillion, as its new chief executive. He will take over from acting chief executive Chris Newton in September.
NG Bailey, which was established by Noel Grimshaw Bailey in 1921, is still owned by the Bailey family. Cal Bailey, grandson of Noel and board member, said: "Speaking on behalf of the family, I'd like to say that we are delighted with the results, but continue to operate with an air of caution, in what is a challenging environment."