Government plans further moves to water down Energy Companies Obligation scheme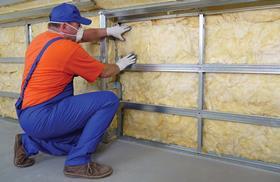 No energy efficiency work has been contracted through the Energy Companies Obligation brokerage system in the first fortnight since the government announced plans to water down the scheme.
The brokerage system is designed to allow smaller firms to participate in the scheme by selling carbon abatement projects to the energy companies through a blind auction system.
However, in the fortnight since the government announced plans to slash the scheme no carbon was sold.
Earlier this month, the government announced it would double the amount of time energy companies have to meet their obligations under the scheme to four years, effectively halving the amount of work which will be done through the scheme over the short term.
It is also planning to cut the Carbon Emissions Reduction Obligation (CERO) element of the scheme by 33%.
Simon Holmes, director of ECO manager Acrobat, said: "I think this [a lack of trading under brokerage] is a result of the uncertainty that has been created as a result of the government review."
He added: "We have got some very very worried people that are reliant on ECO work and are looking very hard at their business trying to understand what's going to happen next year."
The results come as the government unveiled measures to further water down the ECO scheme.
The Department of Energy and Climate Change (DECC) is set to propose allowing energy companies to double count some of the carbon they abate through retrofit work.
A spokesperson for DECC confirmed that energy companies that met 25% of their Carbon Emissions Reduction Obligation (CERO) which forms part of the ECO scheme, before the end of March 2014 would be able to claim extra credit for the work done above that threshold.
Building understands this is likely to mean as much as doubling the carbon credits for everything above that threshold. As an alternative the department will also consider just multiplying carbon credits by 1.75 under the proposals.
The changes are to form part of a consultation on alterations to the ECO scheme that will be published early next year.
Energy efficiency market leaders are concerned that while this might sure-up some work in the sector in the short term it will lead to less work being undertaken throughout the course of the scheme.
According to the latest figures from Ofgem, three of the energy companies are already over or approaching the 25% threshold.
As of the end of October EDF had reached 21% of its CERO obligation; Eon had reached 26%; and Scottish Power had reached 24%. The other four obligated firms, including the largest firm, British Gas, had yet to pass the 10% mark.
Andrew Warren, director of the Association for the Conservation of Energy, said: "Effectively what this is doing is ensuring no work is under taken on the cheaper measures until into next year [when they are brought into the scheme] and on the more expensive measures, which they have already cut back on, the three energy firms that are ahead of the game are going to get rewarded double for doing what they have to do anyway."
But a DECC spokesperson said: "Government is looking at ways to encourage suppliers, under the Energy Company Obligation, to install energy efficiency measures in people's homes, as early as possible."