But this number has fallen from more than 200 in June
There are still no plans to replace combustible cladding on more than 100 private sector towers.
According to government figures remediation plans remain unclear for 102 buildings of more than 18m owned by the private sector.
But the number of private sector towers which were found to have ACM cladding systems similar to those blamed for the Grenfell Tower disaster where plans for remediation remained unclear at the end of October had fallen dramatically, decreasing from more than 200 in June.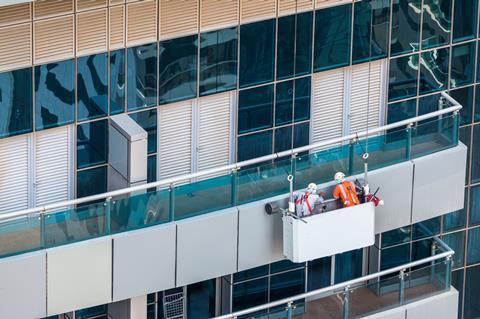 Remediation works are yet to start on 293 buildings across the public and private sector, though plans are in place for a significant number of these.
Of the 457 buildings found to have the controversial system fitted to their facades, remediation works had started on just 47, or just 10%.
There are 24 private sector residential buildings where the cladding status is still to be confirmed, down from around 170 buildings in June.
There are also nine publicly-owned buildings, such as schools and hospitals, with ACM cladding systems unlikely to meet current building regulations guidance.
Remediation has started on two and plans are in place for a further five. The Department of Health and Social Care and the Department for Education are awaiting further advice on remediation for the remaining two buildings.
According to the figures, which were published as part of the government's Building Safety Programme, Greenwich had the highest number of tower blocks with ACM cladding of any London borough, being the only area with more than 20 towers that required remediation works.