Londoners most supportive of project
People from the Midlands and the North are the least supportive of pushing ahead with HS2, a recent survey has revealed.
According to a recent YouGov survey, 45% of people from the Midlands and Wales and 41% of Northerners are opposed to the £100bn project.
Just a third of those from the Midlands and the North back the scheme.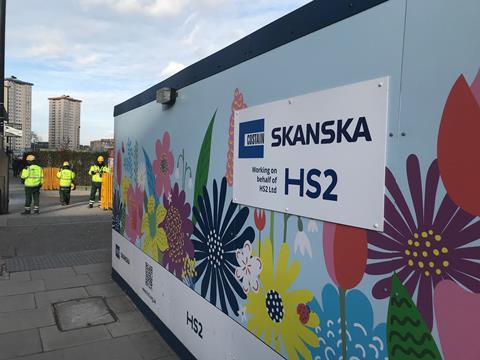 Londoners are most supportive of the project with 42% of those surveyed saying they are pro-HS2, while just 23% of people from the capital say they are opposed.
The survey also revealed that Conservative voters would generally prefer the project to be cancelled, with 44% saying they do not support building a new high-speed rail line between London, Birmingham, Manchester and Leeds.
Forty per cent of Labour voters and 41% of Lib Dem supporters are also anti-HS2.
A formal decision on the future of HS2 is expected by the end of the month with the government still weighing up its options.
Prime minister Boris Johnson, transport secretary Grant Shapps and chancellor Sajid Javid met late last week to discuss the project with the latter widely reported to be in favour of pushing ahead with the scheme.
Javid's public support for HS2 appears to have caused internal conflict within the Conservative party with the Labour government's former infrastructure tsar Lord Adonis revealing an apparent rift between Javid and Johnson's chief adviser Dominic Cummings.
In a tweet yesterday, Adonis said: "Cummings [is] said to want to want to replace Javid by Rishi Sunak [chief secretary to the Treasury], partly so he can immediately cancel HS2. Johnson resisting. Interesting."
The government is also due to publish shortly the independent review of the project led by Doug Oakervee, which has been widely reported to have found in favour of delivering the project in its entirety.
According to leaks, the review has found that just building one phase of the project would not be value for money and that there are no "shovel-ready" alternative projects.