Last year's figure was up 73% on previous highest
As contractors and housebuilders gear up to release their 2020 results in the coming weeks, the number of profit warnings issued by listed firms in the sector hit a record amount last year.
Accountant EY said there were 33 profit warnings made by FTSE construction and materials companies in 2020 – eclipsing the previous record of 19 which was racked up in the recession-hit years of 2008 and 2012.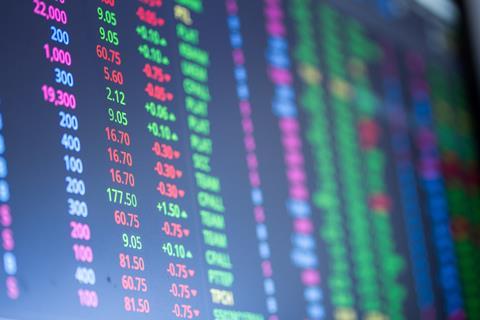 EY said the number, a rise of 73% on the 2008 and 2012 figures, was the highest in the 21 years it has been carrying out the survey.
Construction and materials is among the top five sectors to issue multiple profit warnings, the accountant added, with five firms issuing at least three profit warnings each.
Only firms listed in the retail and travel and leisure sectors, both of which have been ravaged by the lockdowns caused by the covid-19 pandemic, had more firms issuing multiple warnings.
EY construction leader Ian Marson said: "The record number of profit warnings disguises the uneven performance of construction and materials companies in 2020. Businesses serving the infrastructure and residential sub-sectors benefited from continued demand and were able to remain resilient in the face of the pandemic. This contrasts with the significant decrease in demand for new office and retail developments which affected the commercial side of the sector.
"We expect these trends to continue in the short-term and, as a result, construction companies with more exposure to the commercial market are likely to face a more diminished pipeline of projects. Smaller firms, which are less resilient to cashflow challenges, will be the ones most at risk of insolvency."
He added the pandemic led to a significant number of EU workers to leave the UK with immigration rules following the Brexit vote now set to restrict their return.
"We do not expect that workforce to return, deepening the sector's pre-existing labour shortage," Marson said. "This will be a significant ongoing challenge, particularly in London and the South East."
The trading problems to hit other sectors, notably fishing, which have emerged since the UK left the EU at the beginning of the year have largely bypassed construction. But Marson said this was largely because of firms stockpiling ahead of 1 January and bringing in goods and materials from outside the EU.
In all, EY's research said a record total of 583 profit warnings were issued by UK listed companies last year beating the previous high of 506 registered in 2001.