Company taking 53 days to settle up – just one day better than worst performers Balfour Beatty and Kier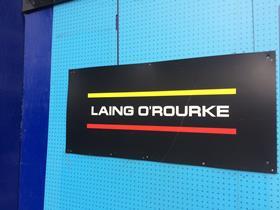 The country's biggest private contractor is one of the industry's poorest payers among top 10 firms ranked by turnover, according to government figures.
The first set of comprehensive data on how quickly firms pay their bills was released by the government over the summer.
It showed Balfour Beatty and Kier were taking 54 days to settle up and now Laing O'Rourke has been revealed to be taking 53 days to pay its bills. All three have a combined turnover of more than £15.5bn.
Laing O'Rourke did not have to file its figures when the vast bulk of data for contractors and housebuilders was released in July because its year end is 31 March, meaning its first reporting period for how quickly it pays its suppliers closed on 30 September.
The figures show Laing O'Rourke pays 24% of its suppliers within 30 days, 35% between 31 and 60 days and the biggest proportion, 41%, in more than 61 days.
This last number is significantly worse than the 23% recorded by Balfour Beatty and the 22% by Kier.
The government figures also said Laing O'Rourke invoices that were due but not paid with agreed terms was 42%.
Chief executive Ray O'Rourke admitted his firm needed to pull its socks up and pay its subcontractors more quickly.
"We will focus on improving payments to our supply chain during the next financial year," he said.
But he said the government needed to step up as well, weeding out inefficient procurement policies, binning outdated "adversarial" contracts and "settling its own accounts promptly".