Plans include a sub-sea electricity link between England and Scotland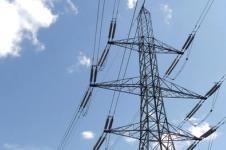 Energy regulator Ofgem has unveiled plans to invest £24.2bn in the UK's energy network.
The plans will see £15.5bn spent upgrading and expanding the UK's high voltage transmission network and high pressure gas network.
This will include a massive sub-sea electricity link between Scotland and England.
There will also be a £8.7bn investment in Britain's low pressure gas network under the plans.
However, Ofgem cut £7bn from the original expenditure proposed by energy companies in a move it said would help deliver value for money for electricity consumers.
Lord Mogg, chair of Ofgem, said the proposals delivered a "sound regulatory environment" and would "attract energy infrastructure investment".
"This provides a framework of strong incentives and penalties to stimulate the innovative and efficient operations of Britain's energy companies," he added.
The spending plan runs from the beginning of the 2013-14 financial year to the end of the 2020-12 financial year.