Architect ColladoCollins wins planning for £35m 242-bed hotel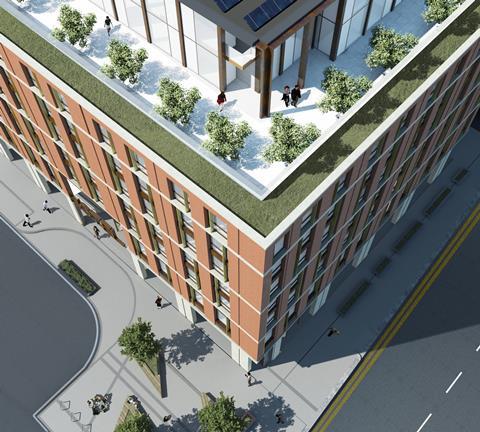 Architect ColladoCollins has won planning permission for the latest phase of the redevelopment of the Olympia exhibition centre in London, a £35m 242-bed G-Gate hotel.
The project on Hammersmith Road is for the site's owners Earls Court & Olympia.
The project follows the £20m redevelopment of nearby West Hall and £8m refurbishment of Olympia 2 Hall.
The project features a restaraunt and cafe and sky garden.
Roy Collado, partner of ColladoCollins, said: "These exciting plans are the latest phase in the evolution of this important London landmark. Following a sustained period of communication with local planning officers and stakeholder groups, combined with the continual support of Capital & Counties, we're pleased to have secured consent on this truly compelling scheme."